Product Information
Vacuum packaging machine FVV-10-220NIII
8 stations of filling carousel,the maximum output is 45 packs per minute and with a full range of specifications.
Tough panel makes machine operation easier. By registering items in advance,the time for item swiching is shortened.
[Examples]
Prepared foods,Pickles,Ginger,Bamboo shoot,Hamburger steak,Roast pork(Other processed meats),Frozen foods,etc.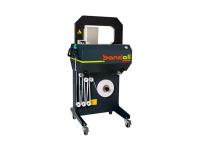 Automatic filling sealing machine FF-220NIII
Filling basic performance with 8 stations at filling carousel and the max.speed of 50 packs per minute.
Packaging conditions up to 100 items can be preset.Full of useful monitor functions also has been realized.
[Examples]
Pickles,Edible wild plants,Seagrasses,Chinese proceseed bamboo shoots,Frozen foods,Powder materials,Cut vegetables,etc.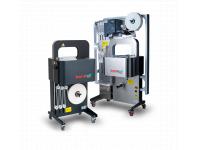 Automatic filling sealing machine FF-10-230NIII
10 stations at filling carousel side and it is possible to handle special packaging forms such as flat bags, stand pack bags, and bags with zippers.
[Examples]
Retort food,sweets,frozen foods,pickles,Prepared foods,drugs,industrial products,etc.
Exhibit Categories
Sealing Machines
Vacuum Packer / Gas-flush Machines