Simplify. Amplify.
Simplify inputs. Amplify outputs.

Highlights
SGK is a global packaging solutions and brand experience company. We are the leading global brand production and deployment company that offers scalable solutions. We are the trusted advisors in production, pre-media, print services and workflows, helping to protect brands across media channel by producing superior quality assets while improving supply chain efficiencies to improve bottom lines.
Product Information
Packaging Solution
Where creativity and efficiency connect.
It is part of our DNA. Online, in store and for whatever comes next, we know packaging inside and out all over the world. From breakthrough design through impeccable production. We deliver all this and the ability to transform your packaging ecosystem into a system that pivots with ease. Breathe easier.

Simplify your marketing.
Amplify your brand.
Win.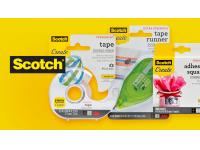 Brand Experience
The experience is the brand.
A great brand experience is designed
from everyday interactions to special events.
Every moment matters.
We create big brand ideas that move people,
experiences that inspire sharing and create lasting connections.
We do Wow.

Simplify your marketing.
Amplify your brand.
Win.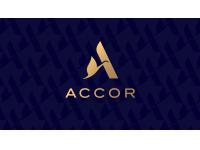 Target Industries
Cereal
Grains
Bread
Dried Noodle
Dried Product
Fresh Noodle
Instant Cup Noodle
Instant Food: Noodle, Soup etc.
Succulent Food
Dried Food
Processed Meat
Frozen Food
Retort Pouch Food
Microwaveable Food
Canned Food
Long Life Food
Disaster Storage Food
Daily Dish / Box Lunch
Japanese Pickle / Tsukudani
Dairy Product
Health Food
Processed Marine Food (Fish-Paste Product)
Perishables: Marine
Perishables: Animal
Perishables: Agricultural
Subdividing Sliced Food
Seasonings / powdery
Seasonings / Liquid & Viscous
Nursing Care Food
Infant Food
Candy
Chocolate
Caramel
Chewing Gum
Cookie
Rice Confectionery
Snack
Bean Confectionary
Fresh Sweets (Wagashi)
Sami-Baked Sweets
Dessert
Yogurt
Ice Cream Confectionary
Tablet Confectionary
Coffee
Japanese Tea / Black Tea
Fruit Beverage
Health Beverage
Refreshing Beverage
Milk Beverage
Jelly Beverage
Beer
Alcoholic Beverage
Nonprescription / Powder & Granule
Nonprescription / Tablet
Nonprescription / Liquid & Viscous
Prescription Drugs
Medical Implement
Skin Care
Makeup
Liquid Cosmetics
Cosmetic Articles
Hair Care
Hair Color
Face Care
Soap
Liquid Soap
Shaving
Mouth Hygiene
Tissue
Logistics / Land, Sea & Air
Warehouse
Wholesaler
Mass Retailer
Supermarket
Convenience Store
Online & Mail Order
Direct Selling
DIY Store
Discount Store
Restaurant Service
Small Machinery
Large Machinery
Parts
Electronic Goods & Parts
Heavy Materials
Small-Sized Equipment
Large-Sized Equipment
Major Domestic Appliance
Small Domestic Appliance
Information Equipment
Chemicals
Pesticide
Fiber Product
Natural Fiber Clothes
Synthetic Fiber Clothes
Dustproof Clothes
General Household Article
Hygiene Paper
Hygiene Medical Care
Detergent for Clothes
Detergent for Kitchen
Detergent for House
Aromatic Substance & Deodorant
Insect Repellent & Insecticide
Dehumidifying & Drying Agent
Toy
Electronic Toy
DIY Product
Stationary
Sports Goods
Pet Goods
Pet Food
Exhibit Categories
Designs
Product Planning / Marketing
Contract / Consulting / Services