We DESIGN to Optimizing Communication.
Highlights
A brand new day with design of communication.

The Regan Group is a branding and design firm with a global network of 30 companies and teams in 15 cities around the world. We provide "memorable" brands through CI/VI/BI and package design, as well as brand message development in Japan and overseas.

Our team is the next generation's creative standard for creating, developing, and revitalizing corporate, government, and product brands. Please experience our reliable design development.


Product Information
A memorable Packages Design
We provide memorable package designs based on our experience in renewing long-selling brands such as Yakult, Campus, Yukari, Maroney-Chan, Pine Candy, False Eyelashes, and Patick. Of course, you can be assured of the speed and quality of our work for new brands and new products based on our experience of 1,000 projects over the past 20 years.
Brand Translation to Accelerate Overseas Expansion
We provide brand localization services through a network of 30 companies/teams in 15 cities around the world with over 500 people*. Our unique "brand translation" is a one-stop global brand service that grasps design literacy and local awareness. Please consult with us for local research and promotion development.

*We partner with leading branding companies and teams in cities around the world.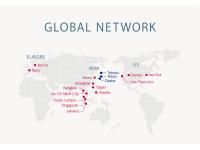 Seamless and sustainable brand design
From brand development to products, packaging, and web/social networking, we have the best creators for each project in one team. Seamless creative ordering is possible. We contribute to the sustainable growth of your business that matches your brand and the developed area.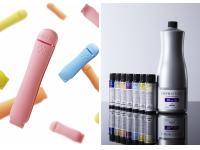 Target Industries
Cereal
Grains
Bread
Dried Noodle
Dried Product
Fresh Noodle
Instant Cup Noodle
Instant Food: Noodle, Soup etc.
Succulent Food
Dried Food
Processed Meat
Frozen Food
Retort Pouch Food
Microwaveable Food
Canned Food
Long Life Food
Disaster Storage Food
Daily Dish / Box Lunch
Japanese Pickle / Tsukudani
Dairy Product
Health Food
Processed Marine Food (Fish-Paste Product)
Perishables: Marine
Perishables: Animal
Perishables: Agricultural
Subdividing Sliced Food
Seasonings / powdery
Seasonings / Liquid & Viscous
Nursing Care Food
Infant Food
Candy
Chocolate
Caramel
Chewing Gum
Cookie
Rice Confectionery
Snack
Bean Confectionary
Fresh Sweets (Wagashi)
Sami-Baked Sweets
Dessert
Yogurt
Ice Cream Confectionary
Tablet Confectionary
Coffee
Japanese Tea / Black Tea
Fruit Beverage
Health Beverage
Refreshing Beverage
Milk Beverage
Jelly Beverage
Beer
Alcoholic Beverage
Nonprescription / Powder & Granule
Nonprescription / Tablet
Nonprescription / Liquid & Viscous
Prescription Drugs
Medical Implement
Skin Care
Makeup
Liquid Cosmetics
Cosmetic Articles
Hair Care
Hair Color
Face Care
Soap
Liquid Soap
Shaving
Mouth Hygiene
Tissue
Chemicals
Pesticide
Fiber Product
Natural Fiber Clothes
Synthetic Fiber Clothes
Dustproof Clothes
General Household Article
Hygiene Paper
Hygiene Medical Care
Detergent for Clothes
Detergent for Kitchen
Detergent for House
Aromatic Substance & Deodorant
Insect Repellent & Insecticide
Dehumidifying & Drying Agent
Toy
Electronic Toy
DIY Product
Stationary
Sports Goods
Pet Goods
Pet Food
Exhibit Categories
Designs
Product Planning / Marketing
Contract / Consulting / Services