Brand management agency that has won national and international package design awards
Highlights
P.K.G.Tokyo is a design management agency, which builds a brand with three steps: Identity/strategy/creation. We conduct design research and workshops to co-create brands with our clients in packaging design process. Covering a wide range of products, from mass-produced to experimental, we run P.K.G.Magazine to drive the next generation of design fields.
Product Information
Design Management Partnership
We, P.K.G.Tokyo, will participate as an external creative resource at the top level of management and key departments. We will plan programs to increase the design literacy of senior management and improve the design mindset of employees. Let's take the first step together to increase the power of your brand and innovation.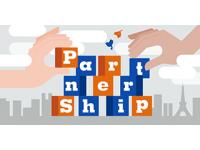 Client Work
We offer workshops for corporate and brand identity clarification and market strategy development. We are a one-stop shop for research, strategic planning, product design development, and web production. We build the best process for various situations of various clients and provide effective output.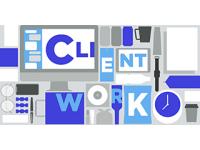 Initial Zero
In some cases, it is difficult for start-ups and small and medium-sized companies to prepare a large sum of money at once, even though they understand the impact that design can have on their business.

At P.K.G.Tokyo, we have established a design fee system called Initial Zero. Instead of a lump-sum purchase at the time of design development, the fee is settled over the medium to long term as royalties based on sales. In other words, if the designed product sells, we share the reward, and if it doesn't, we both bear the risk.

This project is an investment for us as well. If you are interested, please talk to us first. Let's talk not only about the business, but about many other things. If you feel that we are both heading in the same direction, let's run together.
P.K.G.Lab
For example, what will happen to packaging design in the future? As disposable materials are replaced by sustainable ones, and as online shopping becomes the norm instead of brick-and-mortar stores, package design will have to change. In the future, familiarity with materials will be required, and further into the future, digital expression may become the domain of package design.

We will not only focus on the design task at hand, but also conduct research on the future of design by obtaining cutting-edge information. As the world strives for a sustainable future, we believe that one of our important missions is to continue to discover and research spontaneous issues as part of our social responsibility.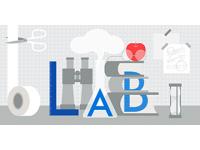 P.K.G.Magazine
This is an on-demand media to think about packaging and brands.
We provide information and insights into design from the perspective of professionals.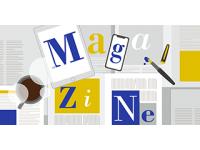 Target Industries
Cereal
Grains
Bread
Dried Noodle
Dried Product
Fresh Noodle
Instant Cup Noodle
Instant Food: Noodle, Soup etc.
Succulent Food
Dried Food
Processed Meat
Frozen Food
Retort Pouch Food
Microwaveable Food
Canned Food
Long Life Food
Disaster Storage Food
Daily Dish / Box Lunch
Japanese Pickle / Tsukudani
Dairy Product
Health Food
Processed Marine Food (Fish-Paste Product)
Perishables: Marine
Perishables: Animal
Perishables: Agricultural
Subdividing Sliced Food
Seasonings / powdery
Seasonings / Liquid & Viscous
Nursing Care Food
Infant Food
Candy
Chocolate
Caramel
Chewing Gum
Cookie
Rice Confectionery
Snack
Bean Confectionary
Fresh Sweets (Wagashi)
Sami-Baked Sweets
Dessert
Yogurt
Ice Cream Confectionary
Tablet Confectionary
Coffee
Japanese Tea / Black Tea
Fruit Beverage
Health Beverage
Refreshing Beverage
Milk Beverage
Jelly Beverage
Beer
Alcoholic Beverage
Skin Care
Makeup
Liquid Cosmetics
Cosmetic Articles
Hair Care
Hair Color
Face Care
Soap
Liquid Soap
Shaving
Mouth Hygiene
Tissue
General Household Article
Hygiene Paper
Hygiene Medical Care
Detergent for Clothes
Detergent for Kitchen
Detergent for House
Aromatic Substance & Deodorant
Insect Repellent & Insecticide
Dehumidifying & Drying Agent
Toy
Electronic Toy
DIY Product
Stationary
Sports Goods
Pet Goods
Pet Food
Exhibit Categories
Designs
Product Planning / Marketing
Contract / Consulting / Services