KYORITSU PHYSICAL DISTRIBUTION SYSTEM CO.,LTD.
Booth Number:

W4-12

Contact Dept.:

General affairs dept.

Methodology of reduction in physical distribution cost and improvement of physical distribution service is proposed. I'll introduce results of Kyoritsu and an experience.
Highlights
Folding liquid container "Atomcon" Excellent in safety, durability, workability, and recyclability. We can handle a wide variety of products.
Product Information
Folding liquid container KCG-Mpp-1000L
The latest resin folding type. One-touch folding type with lightest weight. Inner bag attaching type with valve.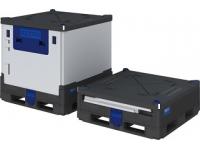 Folding liquid container KCG-V25-1000L
Inner bag type. Cleaning unnecessary type 25 degrees taper bottom out type allows high viscosity to be discharged quickly.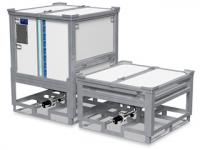 Heating and Cooling for Container
Stainless steel container. It is a container that can be heated and cooled.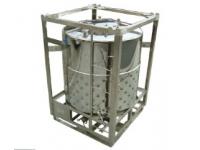 Aluminum palette
Light and strong palette. It is possible to do high-pressure washing. It can be repaired and the custom-made size can be made.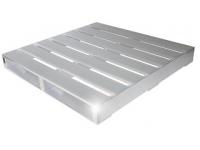 Liquid container made of polyethylene
Sanitary specification with stainless steel butterfly valve on stainless steel frame. It has a high service life of 5 years to 10 years, and a record of use of various kinds such a foods, cosmetics, chemical products, and so on.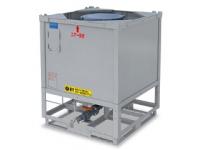 Target Industries
Cereal
Grains
Dairy Product
Seasonings / powdery
Seasonings / Liquid & Viscous
Chocolate
Fruit Beverage
Health Beverage
Refreshing Beverage
Milk Beverage
Alcoholic Beverage
Nonprescription / Powder & Granule
Nonprescription / Tablet
Nonprescription / Liquid & Viscous
Skin Care
Liquid Cosmetics
Hair Care
Liquid Soap
Logistics / Land, Sea & Air
Warehouse
Chemicals
Pesticide
Aromatic Substance & Deodorant
Insect Repellent & Insecticide
Dehumidifying & Drying Agent
Exhibit Categories
Storing Equipment
Delivery Equipment
Trailers / Casters
Pallets